The Siege
You have wealth in the ground, that currently has zero value. We are a certain power. We have the power to attract capital. Medieval ages meets XXI. century.
Kremnica was a town producing gold for many European capitals in medieval times and was never conquered. Until some 10 years ago, mining seemed to be only a tradition. But the remaining gold, extractable only via environmentally brutal ways, has attracted new invaders.
A film about combating mining companies in a small medieval town of Kremnica that was never conquered in history. Over the course of a seven-year time lapse project, we watch the local citizens battle both local and international mining companies that want to join forces in mining for gold and minerals in mountain ridges just hundreds of metres from the town's historical centre with many rare natural habitats.
The film is split into two parts about local and global conquerors. The local conquerors extract bentonite clay and they are companies allied with the authorities and 'consecrated' by the Roman Catholic Church that owns the mountain forests. The beautiful Kremnické vrchy mountain range is slowly turning into moonscape. The film reveals that there is no institution in Slovakia that would protect nature or force companies to reclaim the environment they have destroyed. Most importantly, however, it offers a close-up of the mechanisms of corrupting and winning people over to side with the problematic mining activities.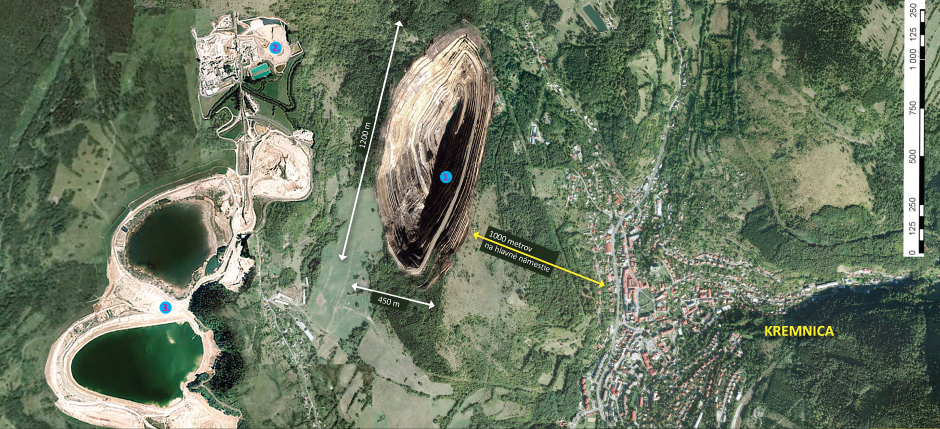 The Siege
CZ / SK
2019
69 min.
Directed by Zuzana Piussi and Vít Janeček
Supported by Slovak Audiovisual Fund
Festivaly: Jeden svet (SK), Jeden svět (CZ), Verzió (HU)