Unbalanced
Transformational events cannot be predicted. Hope for a new beginning with tragic circumstances and absurd humor. Authorial film based on real events.
Idealistic translator Nadia (50) finds new stability with her daughter (12) after a difficult post-divorce period. She manages to buy a flat at a bargain price and hope returns to her life, undisturbed even by the omnipresent COVID. She soon discovers that there lives a woman, in the immediate neighbourhood, who turns out to be more than eccentric. The perceptive Nadia senses her disturbed mental health and treats her receptively, which draws Valika's attention to herself all the more and begins to experience a nightmare. A futile effort to help solve the situation starts with contacting the others and ends with a grotesque portrayal of a system, in which ignoring problems is an essential survival tool. Nadia has no choice but to embark on another journey…
A fiction full length debut of renowned Slovak woman documentary filmmaker Zuzana Piussi and her long term co-laborator, writer, linguist and authorial actor Ingrid Hrubaničová, open the view at modern society via a single mother, an ageing and frustrated woman who hardly admits both. The film work with tragedy of everyday life with a dark humor, which is common for both artists and their roots in famous alternative theatre scene of Bratislava of the 90-ies.
Poster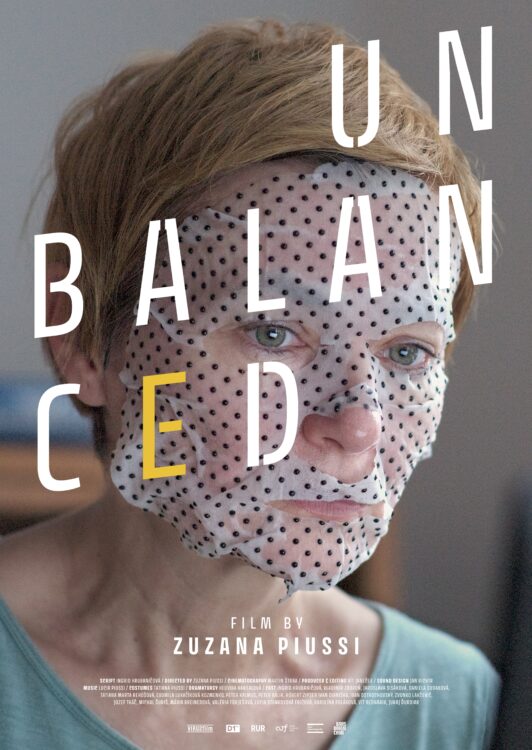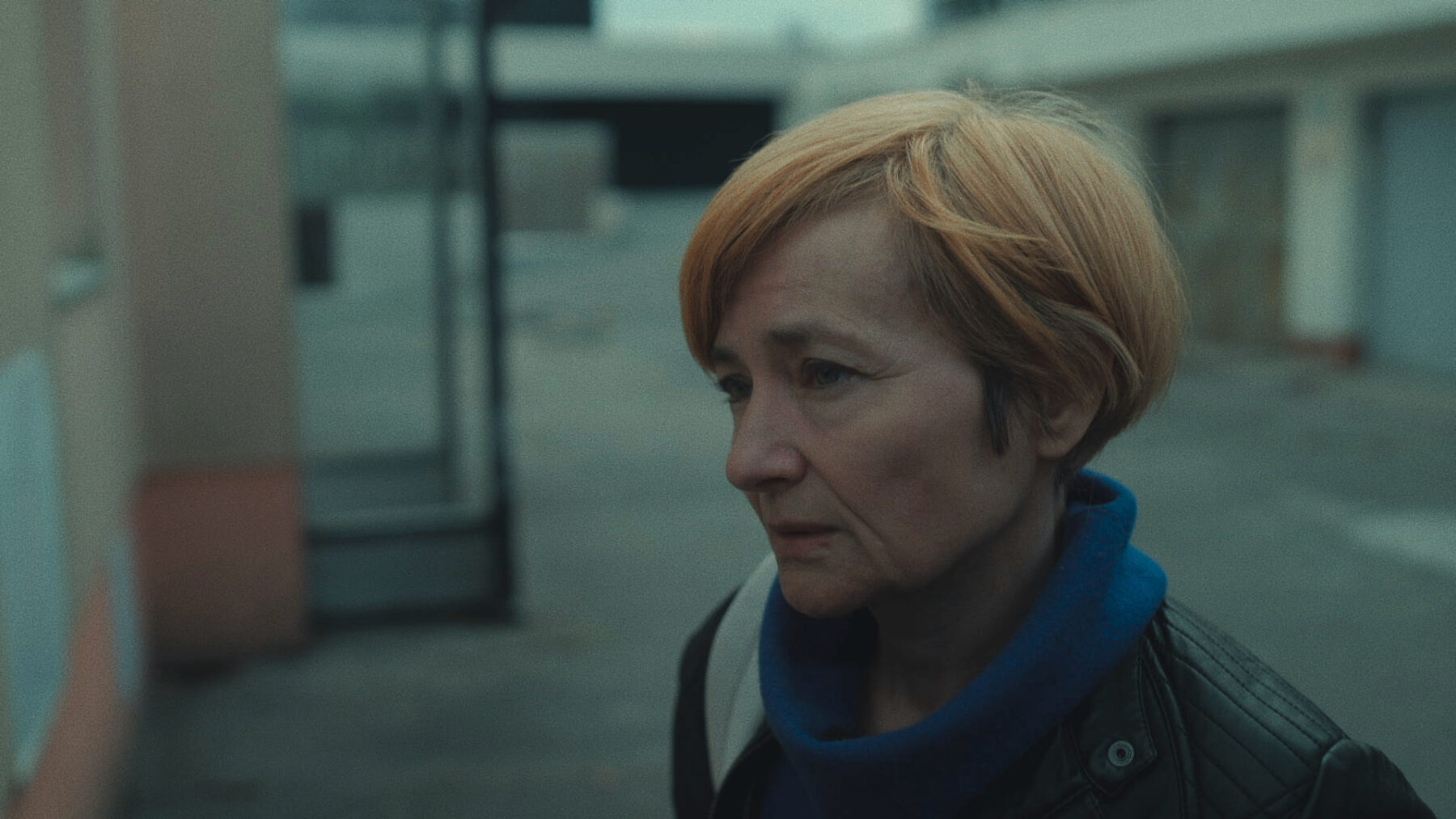 Unbalanced
CZ/SK 2022, 79 mins.
Script: Ingrid Hrubaničová
Directing: Zuzana Piussi
DOP: Martin Štrba
Editing: Vít Janeček
Sound mix: Jan Richtr
Music: Lucia Piussi
Costumes: Tatiana Piussi
Dramaturgy: Hedvika Hansalová
Cast: Ingrid Hrubaničová (Nadia), Vladimír Zboroň (Vlado), Jaroslava Sisáková (Valika), Daniela Gudabová (neighbour woman), Tatiana Marta Rehúšová (the daughter), Ľudmila Lukačíková Kozmenko (Mrs. Žiačiková), Peter Kalmus (a homeless man), Peter Bálik (a homeless man), Róbert Zipser (a homeless man), Ivan Dianiška (a pilot), Ivan Ostrochovský (the publisher), Zvonko Lakčević (publisher's friend), Jozef Tkáč (Nadia's father), Michal Ďuriš (a doctor), Mária Breinerová (the guardian Mrs. Deáková), Valéria Fürješová (Mrs Belanová), Lucia Stankovská Fričová (the lawyer dr. Navrátilová), Karolína Poláková (the lawyer dr. Baráthová), Vít Bednárik (a passing by driver), Ondrej Gubač (the first broker), Milan Chalmovský (a second broker), Petra Fornayová (the flat buyer), Zuzana Kovalčíková (a nurse), Iveta Baňárová as the receptionist and others
Producer: Vít Janeček – D1film (CZ), VIRUSfilm (SK)
Co-producer: Michal Mocňák – RUR (CZ)
Support: Audiovisual fund – development + production (SK), Czech Film Fund (CZ) – production, Bratislava District Film Fund – development (SK), Bratislava City Cultural Fund – production (SK)
Workshops: Torino Film Lab Extended 2019, MIDPOINT Special Consultation with Gyula Gazdag 2019
Status: released
The Black Nights IFF Tallin, Estonia (2022) – First Films Competitition (The World Premiere)
Dolina Miru KinEst Fest Catania, Italy (2023)
Galway Film Fleadh, Ireland (2023)
Filmfestival Kitzbühel, Austria (2023) – official selection / intl competition
Rhode Island International Film Festival, USA (2023) – official selection / intl competition
Santa Fe International Film Festival, USA (2023) – official selection / intl competition
Cinefem – Festival Internacional de Cine de la Mujer, Punta del Este, Urugua (2023) – Best Acress Award
Cyprus International Film Festival "Golden Aphrodite" (2023) – intl competition
Media reflections